Take a look at our three great party tricks guaranteed to make
your red, white and beautiful gathering a real sparkler.
Fruit Flag Skewers
This festive snack couldn't be easier to assemble. Follow our simple design to create a tasty Old Glory. Thread blueberries, mini-marshmallows, and raspberries onto 10-inch wooden skewers to form a flag.
Patriotic Punch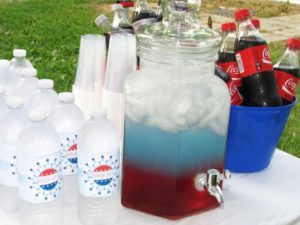 We love this recipe from Big Bear's Wife that is simple, yet festive. Layer cranberry juice, Gatorade Frost, diet lemon-lime soda and ice cubes in a large container.
Painted Lawn Stars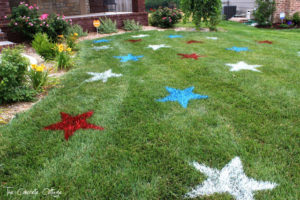 Wow your guests with this easy and inexpensive tutorial for painted lawn stars. Don't worry; these twinklers won't hurt your grass. They'll disappear after mowing a few times.