Hunting for a way to put a new spin on this year's basket beauties?
Here's how we roll: unique, fun-to-create ideas we've sourced just for you!
Yarn-Wrapped Eggs
Reuse the previous year's plastic Easter eggs and some colorful baker's twine or jute to make an inexpensive, yet trendy display in your home. You can view a great tutorial HERE.
Tattooed Eggs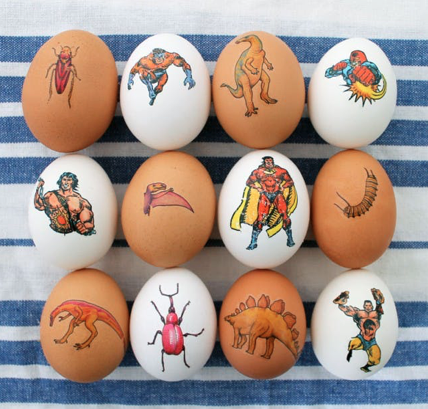 Temporary tattoos make for mess-free, easy-to-execute Easter eggs. The best part: you'll only need a temporary tattoo and damp cloth to get the job done. Here's a quick tutorial:
Peel back the wrap on the tattoo side of the paper and gently apply tattoo face down on the egg.
Press damp cloth firmly on the back of the tattoo for 10 to 15 seconds.
Slowly peel off the sticker to reveal your design.
Helpful Tips: Make sure the hard-cooked eggs are room temperature instead of cold from coming right out of the refrigerator, or temporary tattoos will not adhere to the egg.
Go For The Gold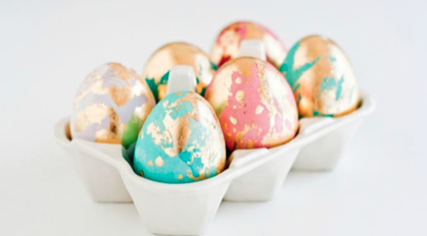 Give your eggs a trendy golden look this Easter without spending a lot. This tutorial for gilded eggs ensures that if there truly is a golden egg, it's yours!